Mobile Auto Mechanical Repair and Service in Melbourne
Getting your vehicle serviced amidst a busy routine is an arduous task. However, there is a solution! Melbourne Mobile Auto Air is a reputed mobile auto mechanic in Melbourne, offering affordability, reliability, and convenience all under one roof. With a team of highly skilled and experienced mobile mechanics, we strive to provide high-quality auto repair service at the most affordable prices. There are no hidden costs or unexpected pricing. You only have to pay the amount we quote you. Maintaining transparency with our customers is our top priority; thus, making us a trusted name across Australia and Melbourne.
Whether you require minor repairs or full vehicle servicing, we are always ready to provide you with the best mobile mechanical services. We pride ourselves on delivering exceptional service at very competitive prices.Our skilled automobile mechanic team can perform all mobile mechanic repairs of various systems, including: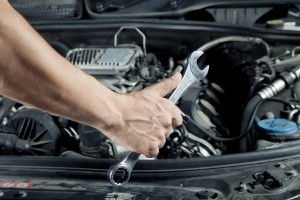 Cooling system
Suspension
Electrical components
Transmission
Gearbox
Air conditioning
Cylinder heads
Engine
Spark plugs
With our years of experience and knowledge, we can handle all types of mechanical issues for all makes and models of cars. If you can't make it to our shop, there is no need to worry. Our mobile mechanics will come to your doorstep and repair your vehicle on-site. We will diagnose the problem with your car and provide a rough estimate for all the work.
Why Choose Us for Mobile Mechanical Repair and Services
We stand out amongst the crowd because of our excellent service delivery and customer satisfaction. Here's why you should choose us:
24-hour mobile mechanic service
Our 24-hour mobile mechanic service is equipped with all the necessary equipment and tools that might be needed during the repair. Our team has some highly trained, experienced, and professional staff. They not only provide you with exceptional customer service, but they also offer prompt response times and priority roadside assistance if required.
Our fleet management service is available to serve you 24 hours. It is both timely and cost-effective. We can reach you at your preferred location in no time.
Our highly-skilled team can assist you with brake and clutch repair, logbook servicing, auto electrical service, and the list goes on. Our professional mobile mechanics can handle all mechanical repairs on-site. We have fully stocked mobile units that can reach your home, business, or job site. 
Dedicated and Experienced Mobile Car Repair Services
Our roadside assistance is accessible in times of emergency, so you don't have to pay for expensive towing. we have fully qualified automobile mechanics who can handle all types of mechanical repairs, including the following:
Repairs for brake pads, shoes, wheel cylinders, master cylinders, and brake boosters
Clutch and gearbox repairs, clutch kits, slave cylinders, master cylinders, and clutch cables
Repairs for the fuel injection unit, pumps, throttle bodies, rails, injectors, injector pumps, primer pumps, and overhauls
Starting motor, alternator, and battery replacements
Radiators, cooling hoses, thermostats, water pumps, and welsh plug problems
Repairs for diesel injectors, injector pumps, and DPF systems
Cylinder heads, engines, valves, pistons, bearings and ring repairs
Exhaust repairs for mufflers, catalytic converters, and engine pipes
Repair and maintenance for suspension springs, shocks, struts, and leaf springs
Air conditioning repairs such as regassing, retrofits, compressors, TX valves, condensers
No matter where you are – stuck on the roadside, at home, or at your job – Melbourne Mobile Auto Air can reach you quickly. Call us on 0499 761 548 or email us at vicauto@tpg.com.au to know how best we can help you.