Mobile Car Aircon Regas and Air Conditioning Repair Service in North Melbourne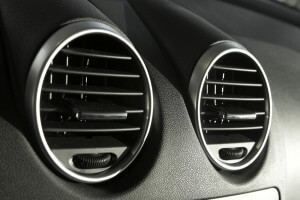 Car air conditioning systems are essential to modern vehicles, providing a comfortable and safe driving experience, especially during hot weather. However, just like any other mechanical system, car AC systems require regular maintenance to function correctly and avoid potential problems. One of the main reasons car AC systems need regular service is to maintain efficiency.
The air conditioning unit of your car loses around 10% of gas each year, reducing its cooling. This makes repairing and re-gassing every two years critical to keep it working perfectly during all seasons. Melbourne Mobile Auto Air offers quick auto repair services for years and has established itself amongst the most preferred car air conditioning repair service in Melbourne and North Melbourne.
Backed by the latest technology and a team of professionals, we offer a wide range of auto repair services. Our promising services have always received positive responses from all our clients across Australia.Whether your car's air conditioning needs a minor check or a replacement, our experts can quickly diagnose the issue and perform repairs until it becomes functional again.
Our Services: What We Offer
Melbourne Mobile Auto Air provides a complete solution to car air conditioning problems.
Our services include
Servicing or repairs at your convenience
Hassle-free air conditioning repair service
Proper testing and analysis
Detailed report on the results and repair procedures
Repair and regas for all vehicles
Genuine car air conditioner spares
Custom-made air conditioning hoses
Familiarity with all vehicle types and models
If not serviced regularly, a car air conditioner will likely start causing troubles and can eventually disturb a comfortable riding or driving experience.
Why Should You Choose Us?
With years of experience and knowledge, Melbourne Mobile Auto Air has been known for its high standard of professionalism and quality services. Among the best auto repair services in North Melbourne, we are your one-stop shop for all the problems you might face with your car AC.
Here are some reasons why we are a popular choice:
Experienced and Qualified Technicians:Our technicians are highly trained to work on all types of air conditioning systems. They have the expertise to diagnose accurately and fix even the most complex problems, ensuring your air conditioning system works efficiently.
Quality Parts and Equipment:We use only the highest quality parts and equipment in their repair and regas services. This ensures that the system operates at its best performance, and you won't have to worry about any future issues arising from inferior parts.
Mobile Services:We offer mobile services, which means we come to your location to perform air conditioning repairs and regas, which is convenient for you as a customer.
Competitive Pricing:We offer competitive pricing on all their services, so you can be sure you're getting a reasonable price for the work performed.
Excellent Customer Service:We pride ourselves on providing excellent customer service. Our team is friendly, helpful, and responsive to all customer needs, ensuring that you have a positive experience from start to finish.
So, if you are looking for hassle-free, effective and pocket-friendly car air conditioning repair services in Melbourne, we are here for you. You do not have to be trapped in a hot car during the summer or freeze in the winter. Our mobile car airconregas services in Melbourne will keep you cool and comfortable all seasons, just as you like it. Don't waste your time waiting in a long queue; contact Melbourne Mobile Auto Air for quick, quality services.
For a free quote, call us on 0499 761 548 or email us at vicauto@tpg.com.au. We will be delighted to help you.